PRO SHOP HOURS
Pro Shop Hours are as follows during at this time:
Monday: 8:30am-7:30pm
Tuesday-Sunday: 6am-7:30pm
RANGE HOURS
Our Practice Range Hours are as follows during at this time:
Daily: first tee-time until 5:30pm, range machine is shut off at 5pm
Directions:
From Route I-90: Take Randall Road South 5 miles to Bowes Road. Go west on Bowes Road 2 miles. The entrance to Bowes Creek Country Club is on the left.
Address & Phone:
1250 Bowes Creek Boulevard  |  Elgin, IL 60124
Phone: (847) 214-5880
Located two miles west of Randall Road, east of Nestler Road.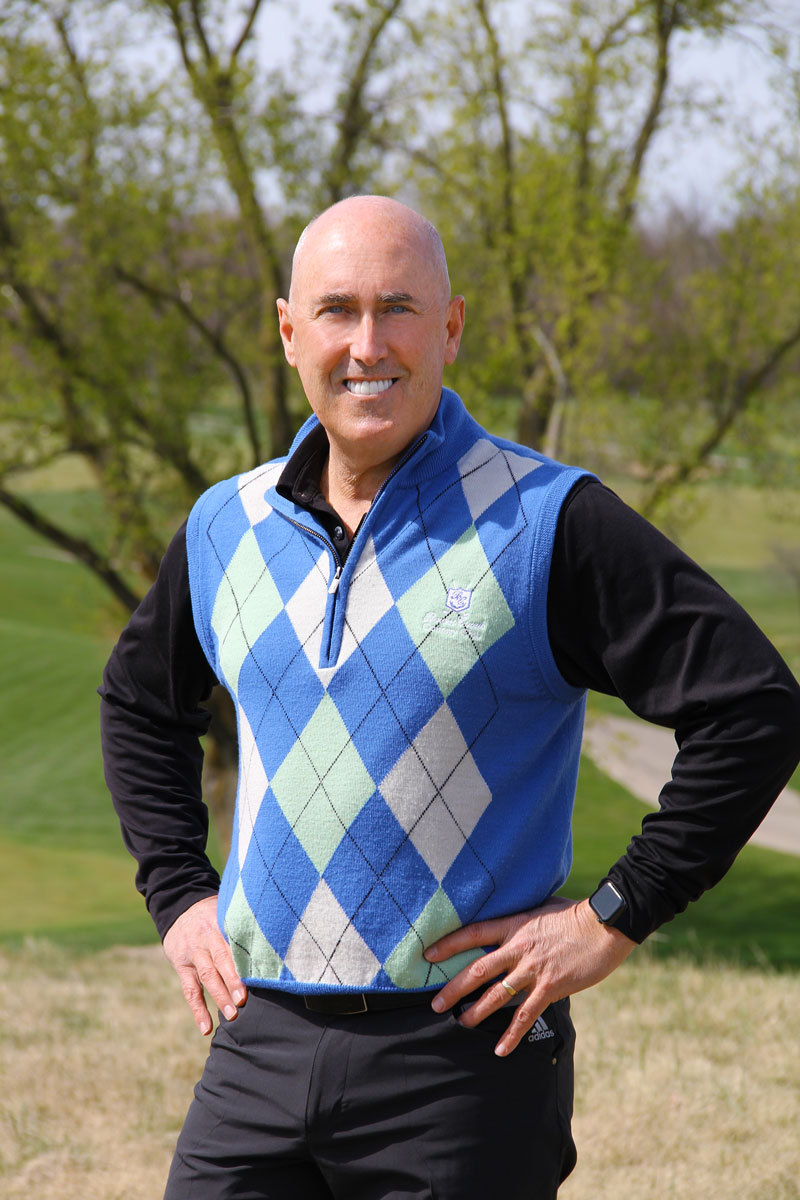 Mike Lehman
PGA Professional
Mike Lehman is the Director of Golf at Bowes Creek Country Club. He participated in the Bowes Creek Country Club Development as an owners' representative for the City of Elgin and is responsible for all elements of its business success. He has been the Director of Golf Operations at the City of Elgin for the past 19 years and he oversees The Highlands and Wing Park golf courses.
Mike is an accomplished player and PGA professional. He was a member of the University of Illinois golf team as well as two State Champion runner-up teams with St Edward High School in Elgin. He has been instructing Collegiate and High School players since the mid 1980's. Mike's personal philosophy is to have fun with his students but, requires commitment and attention to detail to create a technically sound golf game!
INDIVIDUAL INSTRUCTION RATES:
$100/hr
$55/ half hour
$300- Free 1/2 hour with purchase of 3 hours of instruction.
Juniors under 21- $35/ half hour
CONTACT MIKE:
Lehman_M@cityofelgin.org or call 847-214-5880
1250 Bowes Creek Boulevard, Elgin, IL 60124  |  847-214-5880